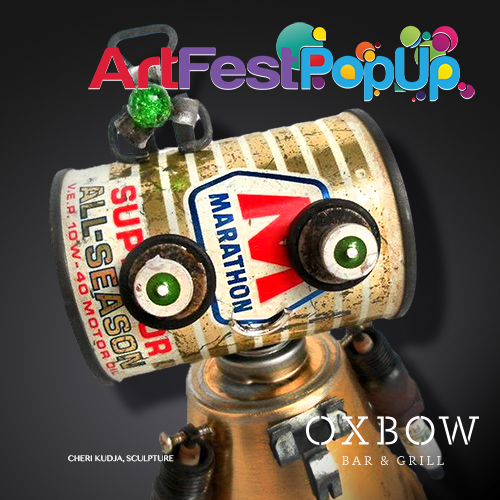 ArtFest PopUp Boutique
Schedule: Wednesday, October 20, 5:30pm - 8:00pm
Price: Free
Venue: Oxbow Bar & Grill – The Lofton Room, Second Floor 1300 Hendry St. Fort Myers, FL 33901
Contact:
p: 12397683602
e:

[email protected]
Event Information
Explore new works and shop for yourself or someone special.
Enjoy a boutique art experience with three featured artists:
Cheri Kudja, sculpture
Evan Reinheimer, photography
Barbara Umbel, jewelry
ArtFest PopUp is presented by ArtFest Fort Myers. Tickets are free. Cash bar.
For tickets, please email [email protected] or call 239-768-3602.
Stay for dinner at Oxbow Bar & Grill, make a dinner reservation.