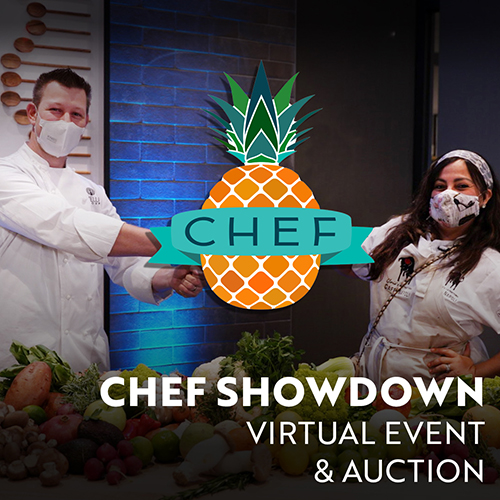 Event Information
Attend virtually and watch the 2021 Culinary CHEF Showdown competition between Chef Jason Goddard and challenger, Chef Gloria Jordan. Who will win this friendly competition to create a "WOW" dish in just 30 minutes? Hosted by Chef Brian Roland of Crave Compnies, the event is taped at The Workshop Culinary Theater at Luminary Hotel & Co.
The Judging Panel will be led by acclaimed Chef/owner Asif Syed of 21 Spices by Chef Asif in Naples, joined by award-winning Chef/owner Harold Balink of Harold's in South Fort Myers, and respected Chef/restaurateur Tony Ridgway of Ridgway Bar & Grill in Naples, Tony's Off Third, and Bayside Seafood Grill & Bar.
Bid on exciting auction lots of food & travel with auctioneer Scott Robertson and auction co-host Gina Birch.
Donate to support Collier & Lee County students pursuing culinary arts & hospitality industries and attend a special CHEF food & Wine event at 21 Spices by Chef Asif. Last year, this event raised $120,000 to support local students.
Purchase Tickets to the Virtual Chef Showdown. $20 per ticket