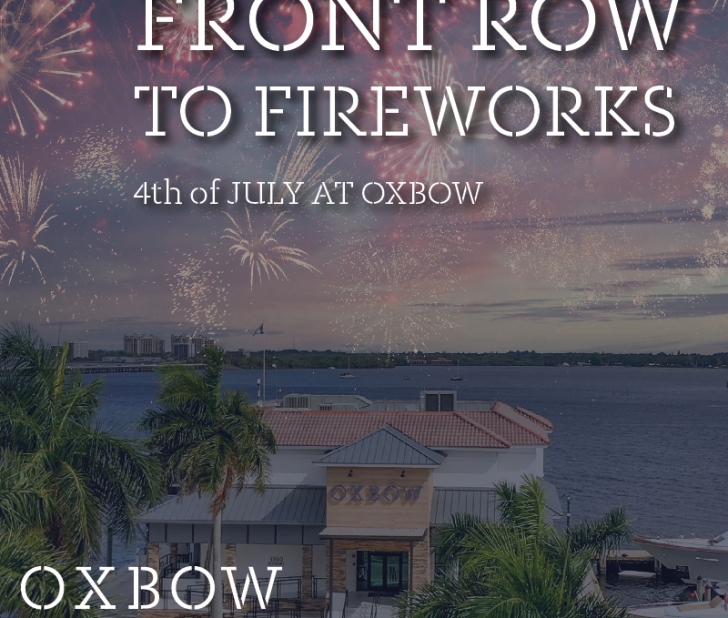 Front Row to Fireworks
Schedule: Monday, July 4, 7:00 PM - 10:00 PM
Price: $10.00
Venue: Oxbow Bar & Grill – 2nd Floor – 1300 Hendry St, Fort Myers, FL 33901
Contact:
p: 2393143723
e:

[email protected]
Event Information
*This event is sold out*
Enjoy a front row seat to fireworks on the river!
Monday, July 4th – 7pm to 10pm
Live music – Cash Bar
When you arrive at the event, please check in with the name you used to purchase your ticket.
To learn more about our events, subscribe to our newsletter.