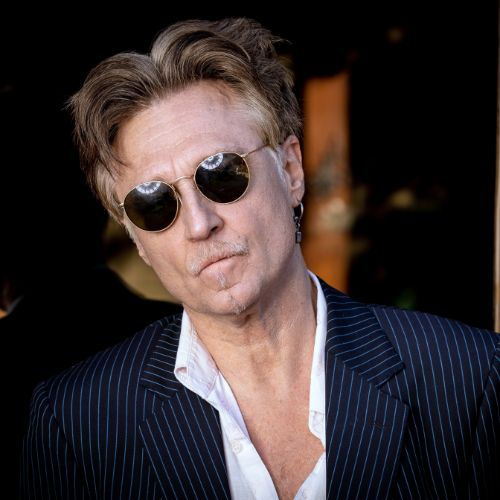 John Waite
Schedule: Friday, April 28, 7:00 PM - 9:00 PM
Venue: Caloosa Sound Amphitheater – 2101 Edwards Drive, Fort Myers, FL, 33901
Contact:
p: 2393143757

Event Information
John Waite is coming to Caloosa Sound Amphitheater on April 28th!
Please consider bringing cash or donating at one of our drink tents to benefit our partner, Harry Chapin Food Bank of Southwest Florida.
John Waite's catalogue of hits features some of the most loved songs of the 80s and 90s – the #1 Worldwide hit 'Missing You', The Baby's 'Isn't It Time' and Bad English 'When I See You Smile' rank amongst some of his biggest international hits and are still heard on radio today. Others include 'Tears', 'Change' and 'These Times Are Hard for Lovers'. 'Every Step of the Way' and 'If Anybody Had a Heart' appeared on the soundtrack to the 1986 Demi Moore film About Last Night. 'Deal for Life', penned by Martin Page and Bernie Taupin, was featured in the Days of Thunder soundtrack. As a solo artist and as the lead singer of The Baby's and Bad English, John Waite was a fixture of album-oriented rock radio stations during the '70s and '80s. John Waite had a talent for power ballads and driving arena rock, occasionally touching on new wave-styled power pop as well.
A selection of VIP, reserved seating, and general admission tickets are available, ranging from $20 Back Lawn open seating to $150 VIP Stage Right packages.
The VIP Stage Right package ($150) includes a reserved ticket stage right of the main performance area; one drink (water, soda, beer or wine); a prix fixe dinner at The Silver King Ocean Brasserie, Luminary Hotel & Co.'s signature restaurant adjacent to the Amphitheater; access to private VIP restrooms; and a private photo opportunity with the artist(s).

VIP Front Row ($100) and VIP Floor seats ($75) include a reserved seat directly in front of the stage; one drink (water, soda, beer or wine); and access to private VIP restrooms.

Reserved Front Lawn seats ($50 and $35) include a reserved seat in the front lawn area.

General admission Back Lawn tickets are also available for just $20.
Doors open at 6PM. Outside food and beverage, coolers, and umbrellas are NOT permitted. No pets allowed. For a full list of prohibited items, click here.
Seats are provided for the VIP Stage Right Package, VIP Front Row, VIP Floor Seats, and Reserved Front Lawn Tickets. General Admission tickets do NOT include a seat, so please bring your own foldable lawn chair, or blanket. For more information about ticketing, click here.
Please note parking is NOT included with event admission. Nearby Options are Denison Parking Luminary Garage: 2200 Edwards Drive, Fort Myers, FL 33901 (Attached to Luminary Hotel & Co.), Luminary Hotel Valet, and City of Palms Parking Garage: 2118 Bay Street, Fort Myers, FL 33901.