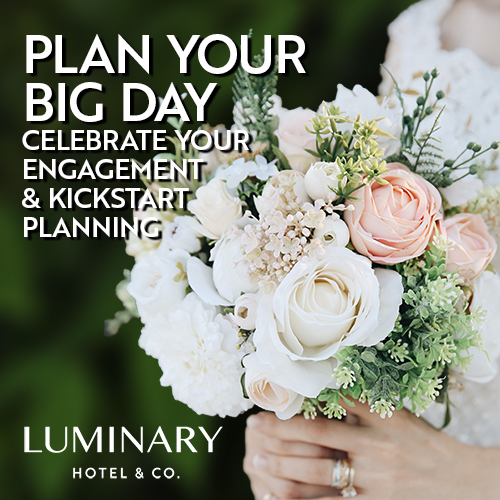 Plan Your Big Day Package
Schedule: Wednesday, December 15, - Friday, September 30,
Venue: Luminary Hotel & Co., 2200 Edwards Dr., Fort Myers, FL 33901
Contact:
p: 833-918-1512
e:

[email protected]
Event Information
PLAN YOUR BIG DAY PACKAGE
This package includes:
Two nights in a classic king guest room
$200 food and beverage credit
Complimentary valet parking
Two tickets to True Tours, a historic tour of our neighborhood.
During your stay, you'll have a guided tour of our wedding and reception venues where you can explore and be creative in personalizing your dream wedding. You'll also have an opportunity to meet our chef and begin discussing the details of your big day. Use special offer code LVU or click the link below.