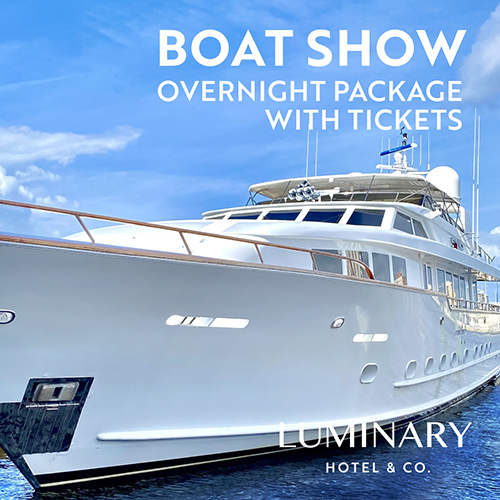 The 49th Annual Fort Myers Boat Show Package
Schedule: Wednesday, November 10, - Monday, November 15,
Venue: Luminary Hotel & Co. 2200 Edwards Drive, Fort Myers, FL 33901
Contact:
p: 239-314-3723
e:

[email protected]
Event Information
The 49th Annual Fort Myers Boat Show has the largest line-up of in-water yachts and boats in the region. Held every November, when you stay at Luminary Hotel & Co. you will be immersed in the event with activities at the adjoining Caloosa Sound Convention Center and the Fort Myers Yacht Basin.
Explore the event and see boats of all shapes, styles and sizes as well as accessories, gear, services, clothing, and equipment for a fun day on the water.
Tap here to Book the Boat Show Package – $269, includes overnight accommodations, two tickets to the show, complimentary self parking, 10% discount at hotel restaurants.