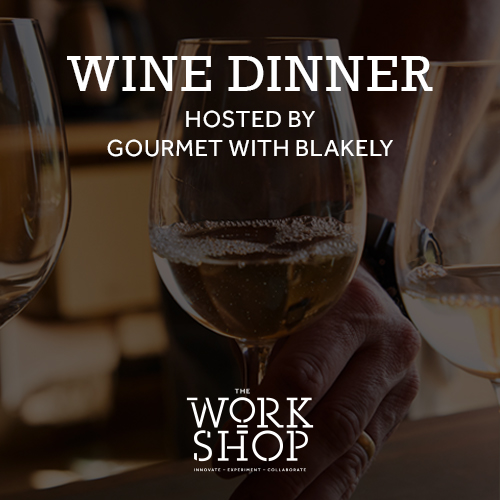 Wine Dinner Hosted by Gourmet with Blakely
Schedule: Wednesday, December 16, 5:00pm - 9:00pm
Price: $49
Tickets Available: 18
Venue: The Workshop, Luminary Hotel & Co., 2200 Edwards Dr., Fort Myers, FL 33901
Contact:
p: 2393143723
e:

[email protected]
Event Information
Food & Travel celebrity Chef Blakely Trettenero is your host for a delicious evening including a three-course meal, cooking demonstrations, and conversations with noted wine experts. Featuring wines by Cakebread.
MENU
First Course: Mushroom Tartlets – white wine herbed mushrooms with Boursin cheese, wrapped in puff pastry
Second Course: Red Wine & Cranberry Braised Short Ribs – tender braised short ribs with creamy mashed potatoes & rosemary thyme gremolata
Third Course: Red Wine Poached Pears – Bosc pears poached and topped with almond crumble and cinnamon whipped cream
$49 per person
Parking not included
$199 includes event admission for two, guest room for one night, and self parking.