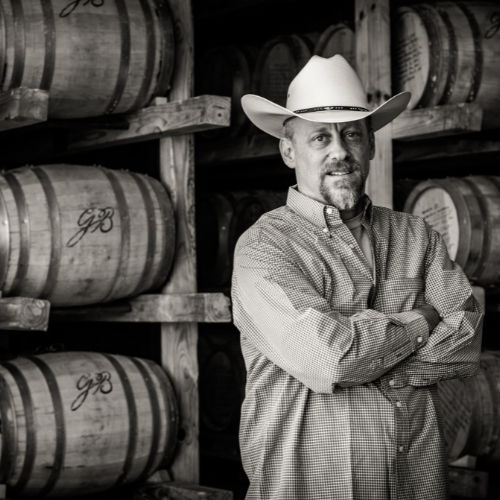 Garrison Brothers "Meet the Maker" Tasting Experience
Schedule: Wednesday, December 6, 5:30PM - 8PM
Price: $120
Venue: The Workshop Culinary Theater, Located in the lobby of Luminary Hotel & Co. – 2200 Edwards Drive, Fort Myers, FL 33901
Contact:
p: 2393143723
e:

[email protected]
Event Information
Engage in an intimate tasting session where you'll have the unique opportunity to meet one of talented makers behind Garrison Brothers – Charlie Garrison. You'll also enjoy some amazing food and taste some of their award-winning bourbon whiskeys.
About Garrison Brothers: As the first legal whiskey distillery in Texas and the first outside of Kentucky to produce authentic, handmade bourbon whiskey, Garrison Brothers Distillery has been a trailblazer since 2006. Their founder, Dan Garrison, is devoted to crafting the world's finest bourbon at our Texas Hill Country ranch. Each expression of Garrison Brothers Bourbon features a sweet mash bill, aged in the intense Texas climate, and proofed to perfection with pure Hill Country rainwater. Their bourbon's unmatched quality is a testament to the passionate individuals behind it—from the Master Distiller to the production team, and the 17,000 volunteers who hand-dip each bottle. Garrison Brothers is as authentic as the people who make it.
Learn more about Garrison Brothers here!
Event Details: Doors open at 5:30PM and event begins at 6PM. Guests must be 21+ to attend. No pets allowed.
What's on the Menu:
Welcome Cocktail: Garrison Brothers Signature Old Fashioned
First Course: Seared Scallops with Mango Ginger Butter, Coconut Nage, Wasabi Caviar
Bourbon Pairing: Honeydew Bourbon
Second Course: Honey Lavendar Hudson Valley Duck, Poached Apricot, Fennel, Duck Glaze
Bourbon Pairing: Single Barrel Bourbon
Third Course: Whiskey Braised Short Rib, Yukon Gold and Celery Root Mousseline, Honey Glazed Carrots, Roasted Romanesco
Bourbon Pairing: Balmorhea Bourbon
*No menu substitutions. Please contact [email protected] at least 48 hours prior to the event to notify of a food allergy, and we will do our best to accommodate. Gratuity is included in ticket price. Tax will apply during checkout. *
SEATING: All tickets are general admission. Event seating is first come, first served.
PARKING: Parking is NOT included in ticket price. Downtown parking rates apply. Valet day rate is $12.
REFUND POLICY: Cancellations made up to 48 hours before the event will be refunded, but under 48 hours will not be refunded.