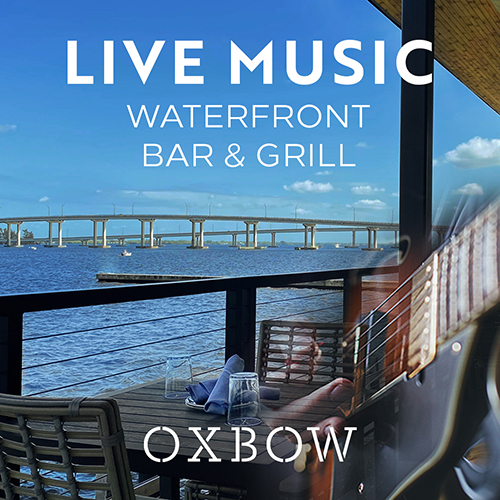 Live Music at Oxbow Bar & Grill
Schedule: Sunday, June 27, 11:00am - Sunday, September 26, 2:00pm
Price: Free
Venue: Oxbow Bar & Grill, 1300 Hendry St., Fort Myers, FL 33901
Contact:
p: 12393143723
e:

[email protected]
Event Information
Live Music at Oxbow Bar & Grill
Featuring the acoustic guitar and vocals of Juan Dehoyos, performing live every Sunday. Listen to his music at The Juan John – Music.
Meet up with friends at Sunday Brunch at Oxbow Bar & Grill. Dive into colossal drinks including a 22oz Bloody Mary with a miniature cheeseburger, dill pickle, grilled shrimp and bacon (plus a shot of Buffalo Trace on the side) OR the Mimo-tional Shipwreck with an entire bottle of prosecco, chocolate-dipped strawberries and fresh juices.
Stay in the know, subscribe to our newsletter.