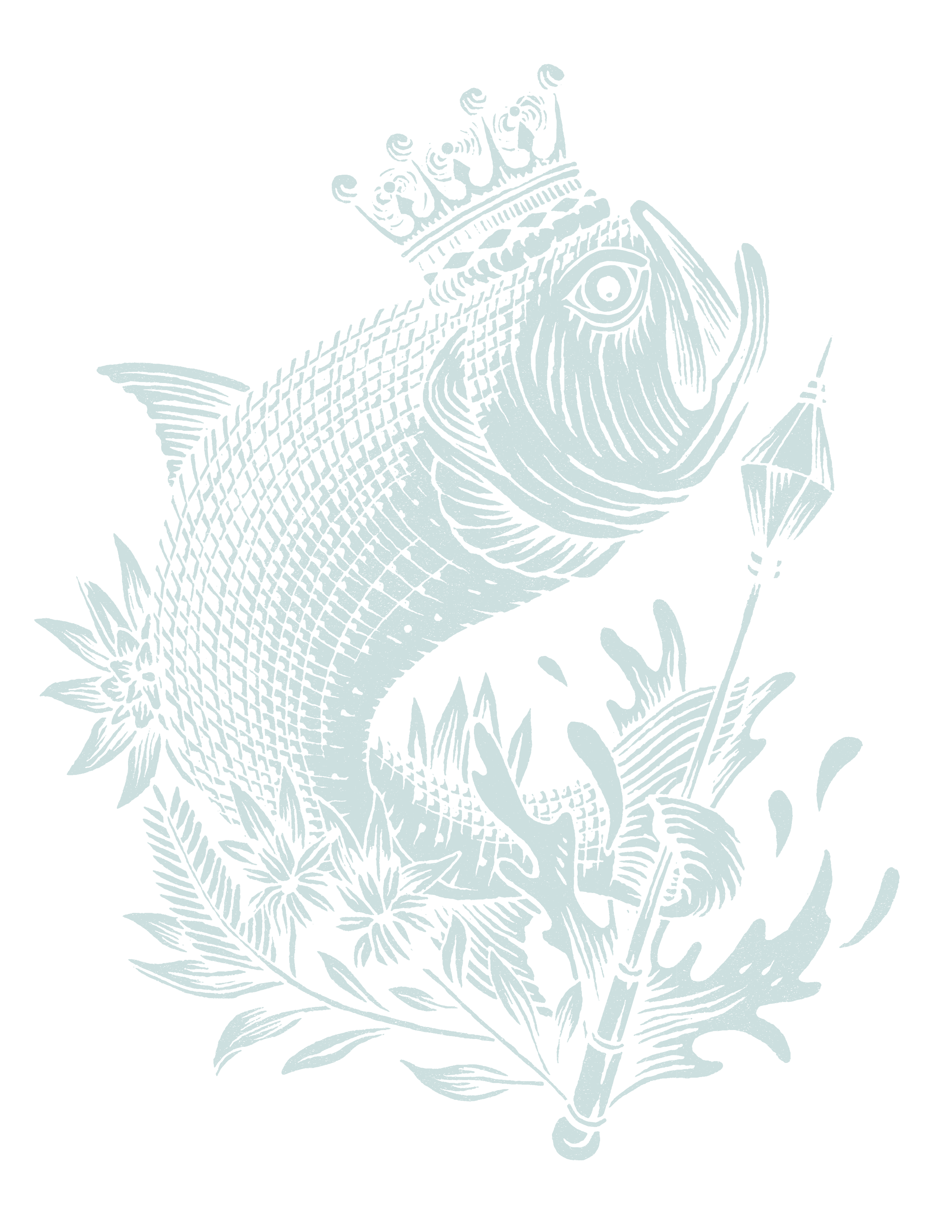 CRAFTED, YET CASUAL
A coastal, chef-driven menu unlike any other restaurant in Fort Myers. Complemented by a striking interior that's as appealing to the eyes as the dishes are to the palette.
About
Years ago, the hunt for The Silver King attracted people from around the world to Fort Myers. His elusive glimmer was enough to make anyone take to the water and on a good day, even try to catch his majesty. Though he continues to elude us, we gather here and raise a glass to the chase.
As the hotel's signature restaurant, The Silver King Ocean Brasserie offers a menu showcasing the quality of fresh seafood through clean, simple preparations using classic techniques for a modern palate.
The Silver King makes the most of our access to fabulously fresh Florida seafood to showcase modern dishes that are approachable but far from common. We've created a unique, high-end dining experience that is still comfortably casual for locals and visitors alike.
Centered on an open kitchen, the sophisticated restaurant features a coastal-inspired menu and additional outdoor seats to relax and indulge in the finest local seafood in Southwest Florida. Our décor includes modern elements such as a flowing silver and copper artwork installation inspired by the restaurant's namesake, the "Silver King" Atlantic tarpon, as well as silver accents, rich woods, marble and velvet.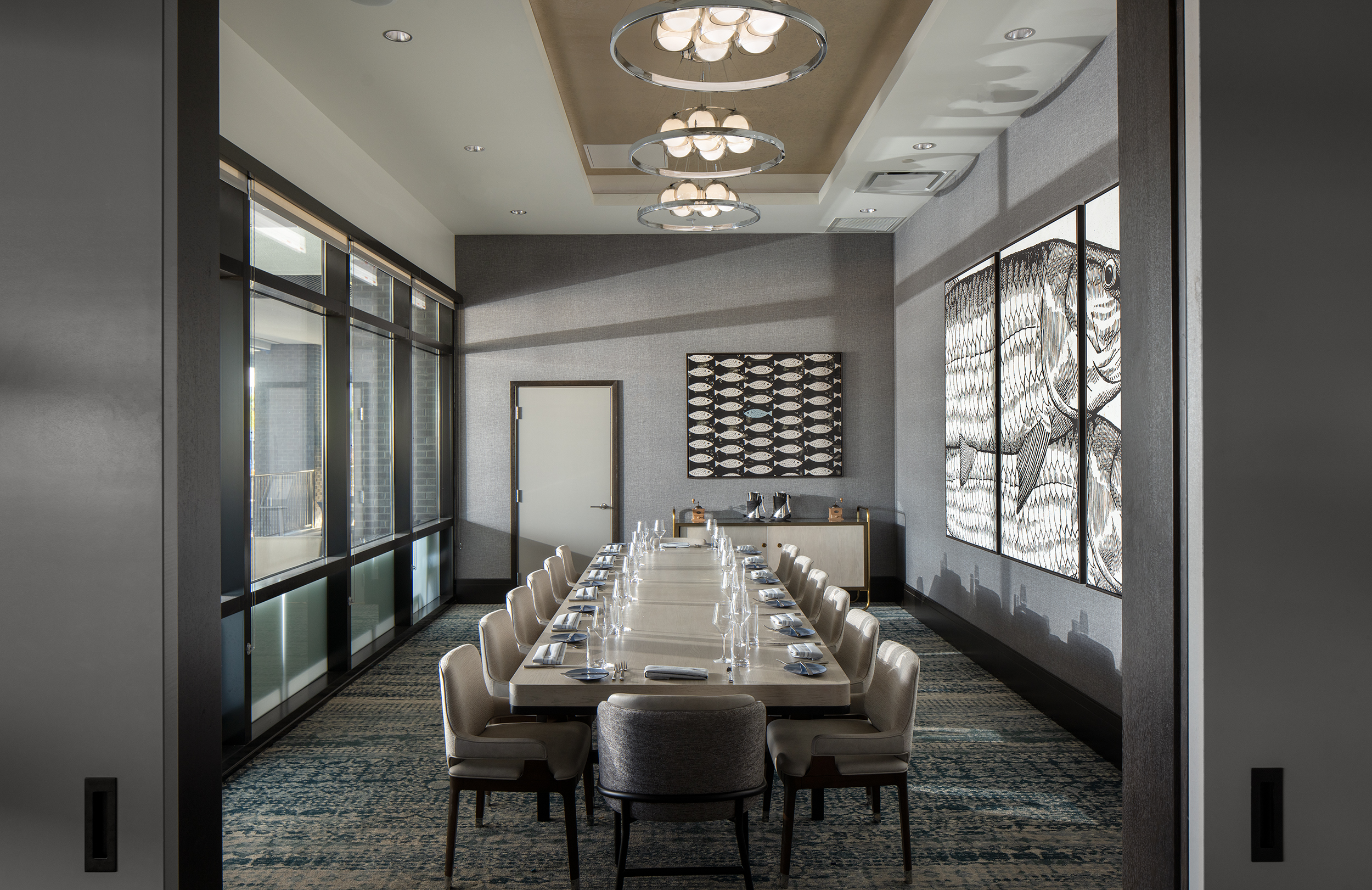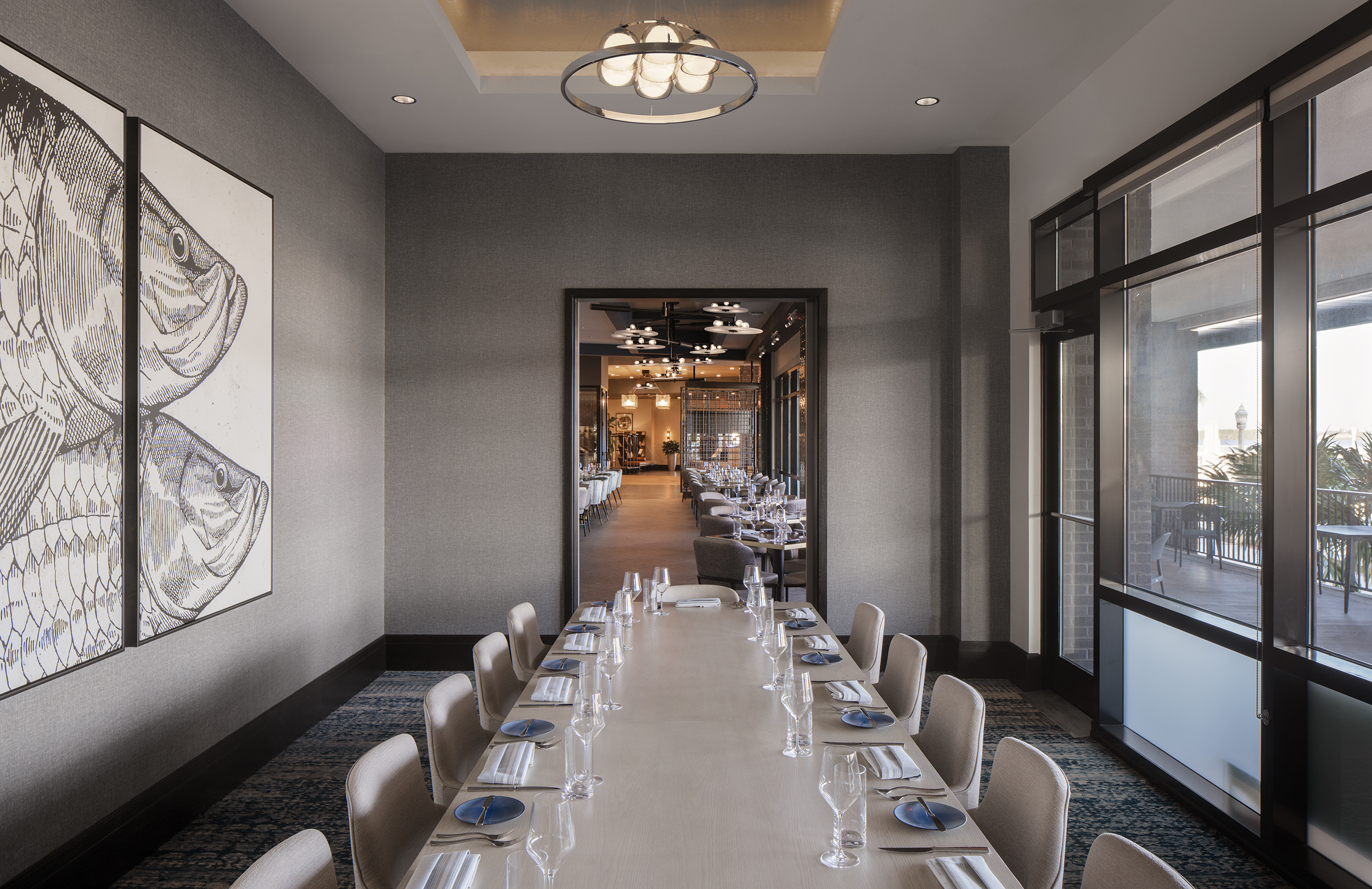 Private Dining
Nestled within Silver King, you'll find The Florida Room, a private dining space that seats 14 guests, perfect for intimate gatherings and celebrations and named after Florida Heitman.
If your group is larger, we feature a variety of venues with entertaining options available from unique seating to tailored menus.
To reserve any room for private dining, send us a message below or call 239.314.3800 during regular business hours.
Hours & Contact
Tuesday – Saturday: 5:00 to 10:00 PM
Phone: 239.314.3855